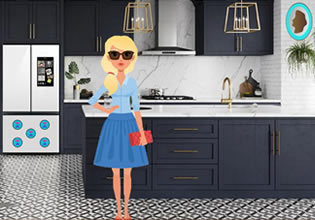 Musical House Girl Escape
This house's previous owner likes music and Cynthia can see that, for there are a lot of musical instruments there which are really old and fixtures as well that concerns music. Cynthia was looking around the said house for she is looking to purchase the place, but as she moved along from room to room there however, something happened and now she ended-up needing help!
Cynthia got trapped in the house for some of the doors now would not open on her! She tried to call for help but nobody responded, it seems that this thing is planned or something she thinks. Escape players, Cynthia needs to get out of there now for her instincts are calling on her to do that so and urgently. Will you help her then so that she can escape while she still has a chance?
Musical House Girl Escape is the newest point-and-click indoor escape game from Big Escape Games.
Other games by -
Walkthrough video for Musical House Girl Escape