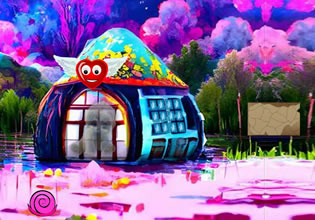 Monkey Rescue From Dreaming Land
Patrick enters into the fantasy dream land again for he will be coming to rescue something there, which of course it's not going to be a normal creature. Patrick found a trapped white monkey in a domed house there a while ago, so he returns with everything he thinks he'll need to rescue it, but he knows he needs something else for this place is magical, he might need something magical too to get this creature out.
Escape players, Patrick still needs all the help that he can get there, will you assist him in rescuing this monkey then so it can be free once again to roam the land?
Monkey Rescue From Dreaming Land is the newest point-and-click magical rescue escape game from WoW Escape.
Other games by -
Walkthrough video for Monkey Rescue From Dreaming Land