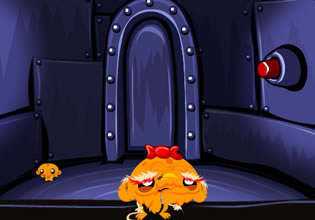 Monkey Go Happy – Stage 693
A monkey operative was sent to this labyrinth for there are mini-monkeys there as well! The place is somewhere in monkey planet again and there are monkeys there too who are stressing on the running mini-monkeys all-over the place. Why were they going to this labyrinth? Well, that's because there is an important person that needs rescuing there and they are all trying to get him out!
Escape players, a monkey operative have just been sent to the location and it's old-man operative! He is frail but is pretty good with retrieval operations. Still, he is going to need some help for there are other tasks that needs to be taken care of here other than the usual retrieval. Will you be able to help old-man monkey operative with the task and then some?
Monkey Go Happy – Stage 693 is the newest point-and-click retrieval adventure escape game created by Pencil Kids. This game is a continuation of the previous one as its sequel, and is a part of the first game as the start of the series.
Other games by -
Walkthrough video for Monkey Go Happy – Stage 693