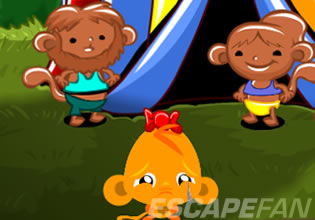 Monkey Go Happy – Stage 653
This time, the monkey operatives have detected signals coming from this area on monkey planet, so they sent an operative there to address the problem which is obviously caused by those running about mini-monkeys.
Escape players, the operative is now in the area which seems to be a vast recreational space, a circus as it seems. The operative is now seeing this task as a hard one for the area is vast, will you help him then so he can get all the mini-monkeys there and also help on a problem too? For there seems to be a little issue there.
Monkey Go Happy – Stage 653 is the newest point-and-click retrieval game created by Pencil Kids. This game is a continuation of the previous one as its sequel, and is a part of the first game as the start of the series.
Other games by -
Walkthrough video for Monkey Go Happy – Stage 653