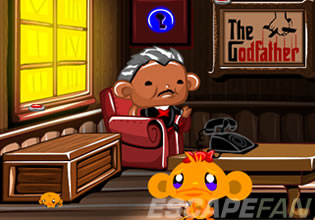 Monkey Go Happy – Stage 651
The monkey operatives have detected a mix of stresses again, one of the things in the mix was from mini-monkeys, so they have to respond to this. The location was in this private quarters of this old monkey who was very rich. Something seems to be happening in there, something serious and dangerous. Most of the stresses were coming from the old monkey, there were others in the room too but they seem to be confronting. And of course the old monkey is stressing about the mini-monkeys that are scattered and running around the place too, and that is what the operatives will mainly be addressing.
Escape players, the monkey operative that had been sent there must now do its work, will you help him too so this job can be done quickly? If there is time, maybe we can help the old monkey as well which as it looks seems to be cornered.
Monkey Go Happy – Stage 651 is the newest point-and-click retrieval game created by Pencil Kids. This game is a continuation of the previous one as its sequel, and is a part of the first game as the start of the series.
Other games by -
Walkthrough video for Monkey Go Happy – Stage 651