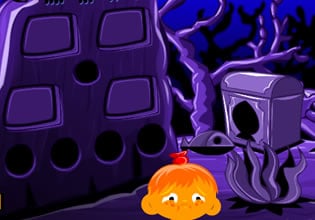 Monkey Go Happy – Stage 551
Another signal was coming from a planet from a distant galaxy and as the monkey operatives tries to study that, the planet seems to be an aqua world which only has a few landmasses. It's still a go for them for the mini-monkeys which is the source of the stresses of any living creature there can definitely breathe underwater. They are indestructible and resistant to extreme cold, extreme heat, and even the vacuums of space, not to mention they can multiply indefinitely and quickly too. The operatives have not discover yet what can really destroy them, that's why the only thing that the monkey operatives can do is to collect them and contain them, for actually this is their mistake after that accident which sent a heap ton of mini-monkey samples across different locations, dimensions, and even through time!
The monkey operatives really has the best tech here in all of the universe, but fixing these mistakes though still involves the old fashion way. There is a way that they can fix this by traveling back in time, but that will change everything again to a different reality. That's why the operatives just lets these things through and fixing it without using time travel. The monkey operative is in the location now under the watery substance of the said planet. It's time to get collecting before the mini-monkeys multiply. Will you be able to help here escape players so that this mission can be done quickly and successfully?
Monkey Go Happy – Stage 551 is the newest point and click retrieval escape game created by Pencil Kids. This game is a continuation of the previous one as its sequel, and is a part of the first game as the start of the series.
Other games by -
Walkthrough video for Monkey Go Happy – Stage 551