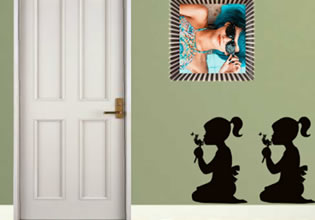 Modern Girl Escape
Alexis is kind of a gossip-girl, that's why that day she wanted to meet her neighbor's new guest which looked like a city girl. Well, it seems that she made a right decision to go to her neighbor's home that day, for there was actually a problem there and her neighbor was trying to fix it!
Alexis just found-out the problem when she knocked and her neighbor just let her in the house, a normal thing actually. The problem was this new girl in the neighborhood is trapped inside a room there and her neighbor had been trying to get her out! Okay, now this is an issue, but Alexis might be able to help and well she was already there. Escape players, you will now be playing as Alexis, will you be able to assist with the rescue for this girl?
Modern Girl Escape is a brand new point-and-click indoor rescue escape game released by 8b Games.
Other games by -
Walkthrough video for Modern Girl Escape