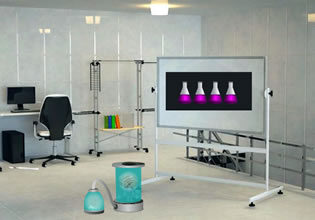 Modern Genetic Lab Escape
This genetic lab here contains a lot of things, most are very precious for those are very much breakthroughs and are absolutely priceless. As one of the specialists there, Noel did his job and of course well for it's just his first few months working there and he hadn't even explored the entire complex yet. But that day though, he will once again be in a place which he hadn't been to before and little did he know, he'll get into some trouble there!
Noel was in this lab's wing which he haven't been to and it's mysteriously understaffed there, well it's more like abandoned for there was nobody there. Okay, maybe the staff there are all on break and well he is not going to stay there for long even, he is going to go get something and then return to the wing where he works. But then escape players, you are going to help Noel there, for something happened to him and he now needs a hand! Will you be able to help him then with whatever the problem is?
Modern Genetic Lab Escape is a brand new point-and-click building escape game released by WoW Escape.
Other games by -
Walkthrough video for Modern Genetic Lab Escape