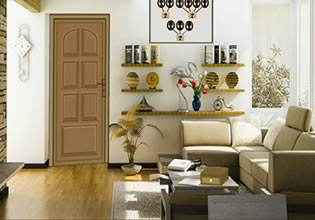 Modern Classic Villa House
Modern Classic Villa House is a brand new point and click luxurious house escape game released by Games 2 Rule for another escape adventure here with us. Have Fun!
Pia was looking for a new house in the luxurious village and in her search, she was recommended the modern and classic place which looked like a traditional house but still had the functions of a technologically-inclined place. Pia loved it the moment she saw the interior, she wanted to purchase it but first she wants to test it a bit so the broker went-out to let her be inside. Pia realized that the house wasn't little indeed as she roamed around, as she did however she came to find-out that it wasn't easy to navigate too especially to a newcomer.
Pia got lost in the house and in her panic, she pressed a few buttons which resulted in all of the doors initiating security lock! Pia is now trapped in the house she liked from all the rest, will she be able to escape quickly while she still feels positive about the place? Pia must bring-out the best of her skills here, but will those be enough in her attempt to fix the problem? Escape players, you are welcome to join in the house escape with Pia, try your best to escape the luxurious classic home without damaging anything. Good luck!