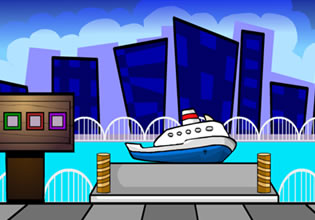 Modern City Escape 2
The ferry that Natalie took actually led her to a place in the city even more unfamiliar to her! She probably took a wrong one and now she needs to take another just so she can get home. She is really running-out of the resources she got here, but there is no other choice now but to take a boat in the docks for that is cheaper.
Escape players, Natalie needs to get home now and hopefully finally she can, as long as she takes the right ferry that is. Will you be able to help Natalie here once more as she takes a ferry that can hopefully bring her home?
Modern City Escape 2 is another new point-and-click area escape game made by 8B Games and Games 2 Mad. This game is a continuation of the first one as its sequel.
Other games by -
Walkthrough video for Modern City Escape 2