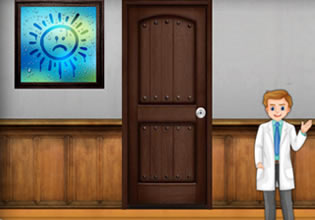 Mild Challenge Escape 2
In the previous escape adventure, we joined Larson who easily escaped from the house here. That is the first confirmation that the place was definitely mild with its challenges. Still, that does not stop people from checking the place out, and the next challenger was Corey who was now in the beginning of the rooms of this place.
Escape players, this time you will be joining Corey here and you can expect that the challenges have changed even if it's just slightly. Corey is only slightly ready here for he doesn't know what to expect. But what about you? Will you be ready to take on the next challenge here in this same place?
Mild Challenge Escape 2 is the newest point-and-click indoor escape game from Amgel Escape. This game is a continuation of the first one as its sequel.
Other games by -
Walkthrough video for Mild Challenge Escape 2