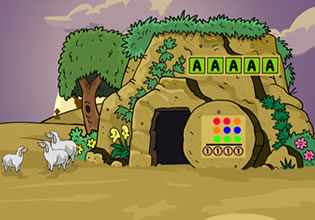 Merry Christmas 2022
It's Christmas and the people here in Bethlehem will now be practicing their yearly ritual and that is to present the beautiful Christmas decorations to the people. Their main attraction is the manger where the Christ is born. But as that was scheduled to open in a few minutes from now, there seems to be an issue and they could not open it!
The people in-charge there could not find the key to the barn where the manger is, without that they really could not open the attraction! People are now waiting to see this year's manger, so it's a shame if this will end-up a fail. Escape players, you are now going to help here for everyone was already on-board to solve this issue. Will you be able to find the missing key to the manger?
Merry Christmas 2022 is a brand new point-and-click item retrieval escape game released by Games 2 Jolly.
Other games by -
Walkthrough video for Merry Christmas 2022