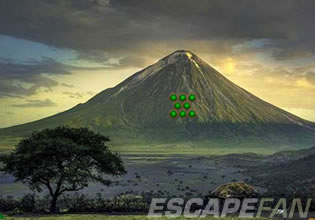 Mayon Volcano Nature Forest Escape
The Mayon volcano, it is one majestic wonder of the world for this volcano which is located in the Philippines is perfectly shaped like a cone when viewed, the land surrounding it are all great viewing places of it and it's really hard to miss for it's quite tall. The best places to view though are the valleys near it as well as some plains, and that day that is where Martha is for she visited the country and this volcano was part of the itinerary. But at the moment though she seems to be having a little problem there and she needs help.
Escape players, Martha is a bit lost in the viewing area there for she ventured around without nobody with her! Okay, you have to guide her back safely then, will you be able to do that so she can return to the people whom she's with?
Mayon Volcano Nature Forest Escape is a new point-and-click wilderness escape game developed by WoW Escape.
Other games by -
Walkthrough video for Mayon Volcano Nature Forest Escape