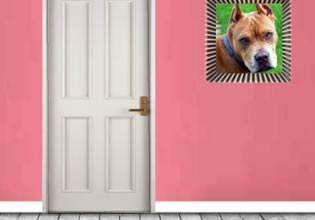 Max Escape (8b Games)
Your friend Timmy loves dogs, he had lots of dogs before even way back when he was just a kid, but all of them had passed already, still he keeps rescuing pups from the shelter and that's why he has new dogs every couple of years. Timmy has this new dog once again and he named it Max, of course you wanted to see this new pet of his, but as you arrived at his home though, you found him trying to get Max out from this room for he got trapped!
Well, that's something you don't see everyday, this happened for the first time even and you got caught off-guard. Still escape players, you will help your friend there and so Max can be safely let out from the room there. Will you be able to help Timmy find something that can open the door?
Max Escape is another new point-and-click indoor pet rescue game made by 8b Games.
Other games by -
Walkthrough video for Max Escape (8b Games)