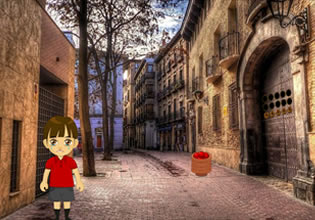 Make Happy With Kite
Kids are playing in the town here and having fun with what activities that are occupying them. One group was playing kites and one of them was Stefan. We will focus on him now for as they play, his kite got snagged on a roof of one of the houses and now it is free floating there! There is still time to save it then before it gets dislodged and who knows where the wind will take it in the land.
Stefan cannot do anything about it though and just watch. Okay then, will you help him escape players so he can get his kite back before their fears comes to reality? Find items then that can make you reach that kite stuck on that roof.
Make Happy With Kite is the newest point-and-click item retrieval game from WoW Escape.
Other games by -
Walkthrough video for Make Happy With Kite