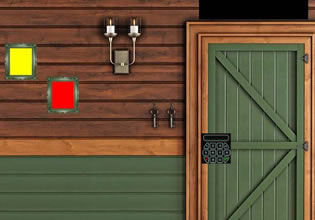 Magic Workshop Escape
This simple workshop here is made of wood and is just quiet, but people should be careful of it though for it's magical and it has mysterious capabilities. Well, nobody is really welcome there only Drew who knows the place well for it is his and he bought the property a while ago. He had been dodging everything the place has thrown at him and at first he was failing, but eventually it got old. But that day though, the workshop has something new in its sleeves and Drew fell right into it.
Drew was now trapped in the workshop and he can't get out! This isn't new actually for this had happened before, but this time though the place has more control on the doors and it seems to be more clever. Okay then, Drew can play this, but what about you escape players? Will you be able to escape the place if you were Drew? Come and give this a go then.
Magic Workshop Escape is the newest point-and-click indoor escape game created by 365 Escape.
Other games by -
Walkthrough video for Magic Workshop Escape