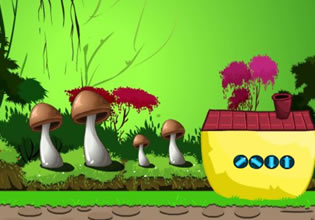 Macaw Escape (Games 2 Live)
This place where Randall lives can be very strange, well for outsiders that is but for them everything is pretty normal there. One of the main noticeable weird traits of the secluded place there are the animal people! Yes, they are exactly what they are called, animals with a mind of a human and they co-exist with the human residents! That's very strange, Randall even has a friend there which was a red Macaw parrot who was fond of soccer.
This friend of his is named German and he is pretty good with the ball-game, that's why Randall meets with him everyday to play and train a little bit. That day, it was another soccer session between the two of them so Randall went to the area where German lives. But as he got there though, German was in trouble and he needs help! Now what could be this trouble was? Escape players, play as Randall here with us and see what happened to German the parrot and if you can ever help.
Macaw Escape is a new point-and-click outdoors rescue escape game developed by Games 2 Live.
Other games by -
Walkthrough video for Macaw Escape (Games 2 Live)