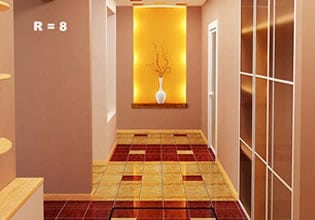 Luxury Apartment (Hidden247)
Nicole is in a room which she is just dreaming of having one day, for it is absolutely luxurious and she just works there in the expensive apartment. That day, it is the first day that the luxurious room will be opening for the public to check and hopefully rent, that's why she is checking everything there so it can be ready. But as she did though it seems that there is indeed a problem, it's a good thing she checked initially or the new tenants here will be caught in this and most often rich tenants demand quite a high quality for places like this. At the moment however, Nicole is the one who is caught and she must fix this now.
Nicole could not escape the room and it's still a mystery why it is doing this and how, maybe somebody did this to sabotage business? That is farfetched but not totally impossible, for there are a lot of competitors in the area and some of them are quite capable. Escape players, Nicole is going to try her best to escape from there without damaging anything, will you help her with that so that the opening can begin?
Luxury Apartment is the newest point and click indoor escape game created by Hidden247.
Walkthrough video for Luxury Apartment (Hidden247)
SIMILAR ESCAPE GAMES