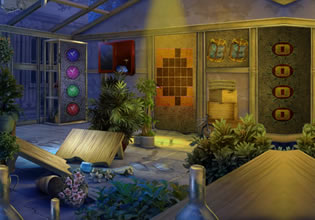 Lovely Monster Escape
It's Halloween and people in the village needs to be careful. Why ever so? Well, because the forest which was near the settlement is home to a ton of monsters and some of them are harmful! Some, for the others are lovely and even friendly, like this red fuzzy one which Brenda was waiting for. This fuzzy creature is her friend and even though it doesn't really talk, she seems to understand the creature. That's why when she felt uneasy that day, she knew her fuzzy friend is in trouble, and lo and behold she was right!
Brenda tried to look for her friend then and that's when she found him inside a cage there! He might have gotten accidentally trapped in there, he definitely shouldn't be in there for this monster friend of hers is not harmful. Escape players, want to help Brenda with this then so she can get her friend out safely?
Lovely Monster Escape is the newest point-and-click rescue escape game created by Palani Games.
Other games by -
Walkthrough video for Lovely Monster Escape