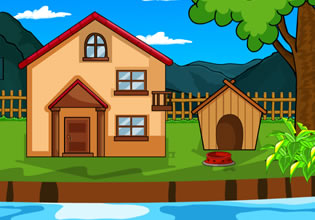 Lovely Hippo Rescue
Tim have been slowly trying to form the land he owns here so it would be well suited to house animals from different places in the world. He had just recently gotten special permits for his operations and now he will be starting a breeding program there soon especially for endangered animals, that's so he can do his part in increasing their numbers in the places they are endemic in. Now that day he has a new animal and it was a young hippo, he will raise this one here but for now, he must release if from its transport cage and he is having some trouble with that.
Tim doesn't have the exact key to the cage but he still has a way though, his special key which he doesn't know exactly where in his house it is right-now. Well, he still needs to find it for he needs to release the hippo. Escape players, would you like to help Tim here find his key so that he can accomplish his task?
Lovely Hippo Rescue is the newest point-and-click animal escape game from Games 2 Jolly.
Other games by -
Walkthrough video for Lovely Hippo Rescue