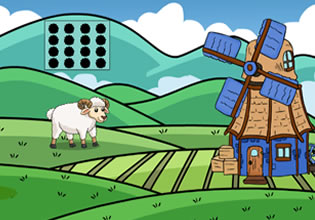 Lovely Farmer Girl Escape
Shelley is the farmer girl here in this vast farmland she inherited from her father. Her father passed some years ago and she have already grown accustomed to the place and how to make it run. But that day though she is going to need some help for something happened to her in the farm!
Shelley just got trapped in her barn there and what's worst was she couldn't open the door! She was just trying to find something there and the door accidentally closed on her, she was too late when she ran to hold the door before it closes, now she needs to find another thing there that can help her escape. Shelley is going to need some extra help here and quickly for this is a problem that could grow bigger. Escape players, want to help the farmer girl Shelley here so she can escape?
Lovely Farmer Girl Escape is a brand new point-and-click rescue escape game from Games 2 Jolly.
Other games by -
Walkthrough video for Lovely Farmer Girl Escape