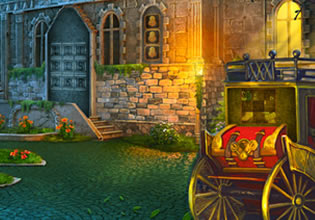 Lovely Dragon Escape
There is a green dragon here in the town and it's not like one of those monstrous man-eating ones. This one dragon which was not all that big is even lovely, it protects the settlement there and is only ferocious to the enemies of the place. But that day though it needs help, for it got trapped in a structure there!
Escape players, you noticed it first for the dragon was suppose to be flying over the place at this hour but it wasn't, so you tried to find him and that's when you found him in the situation. You need to get him out for he doesn't belong in there. Will you be able to and quickly as well as safely for him?
Lovely Dragon Escape is the newest point-and-click animal rescue escape game created by Games 4 King.
Other games by -
Walkthrough video for Lovely Dragon Escape