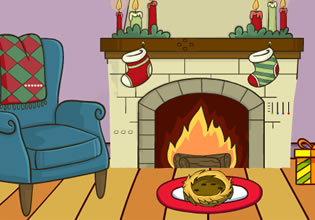 Lovely Christmas Escape
It's a lovely day because why not? It is Christmas! This is the day that everybody loves. You love the festive feeling of this season. It would be nice to greet everyone out there. So, you wore your Christmas sweater. However, the door in your house won't open. This is the thing that you have to solve quickly. You can't just stay there in your room in this lovely day. The thing is, you don't know where you left the key that can open the door. On the good note, there are items in the room that you can use to unlock the door. There are also clues in there that can help you out. Those clues are very important because there are puzzles that you will encounter in the room.
But even with the help of those clues and items, you still have to think hard. You still have to use your logic to solve all the puzzles that you will see. You have to escape from the room as soon as possible to greet as many people as you can. Lovely Christmas Escape is another new room escape game by Genie Fun Games. Good luck and have fun!