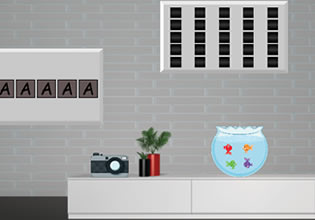 Lorea House Escape For Shopping
Lorea now returns home from shopping and she is now at the doorstep, Ethan her husband had already went across the room just to open the door but when he tried, he couldn't budge it from its frame.
Ethan tried hard then but it had gone for a minute or two already and still the thing wouldn't open. Ethan is very much confused now and he thinks this door finally went busted. Lorea is still waiting outside patiently and that's good, for Ethan might need some tools in the house here which he must locate first so he can pry this thing open. Escape players, would you like to help Ethan on this problem then by finding items around the place that can help?
Lorea House Escape For Shopping is another new point-and-click indoor escape game made by Games 2 Escape.
Other games by -
Walkthrough video for Lorea House Escape For Shopping