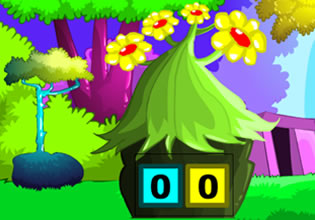 Lonely Forest Escape 5
Luther was able to escape the forest thanks to your help escape players, but the escape is not over yet for another person was trying his best to escape the same forest but he was in a different area of it there. The next person is an adventurer and he really thought he had this wilderness in the bag. But he got lost and as he tried to break-free from the clutches of the forest, he makes no difference.
The next person who needs help there now is Scott and he is really feeling the warnings given to him by the locals when he entered the place. So this is how tough this forest is, okay then he is just going to take its challenges and probably return one day to win the place again. Escape players, Scott still needs to get out of there first though, so will you help him with that?
Lonely Forest Escape 5 is a new point-and-click wilderness escape game developed by 8B Games and Games 2 Mad. This game is a continuation of the previous one as its sequel, and is a part of the first game as the start of the series.
Other games by -
Walkthrough video for Lonely Forest Escape 5