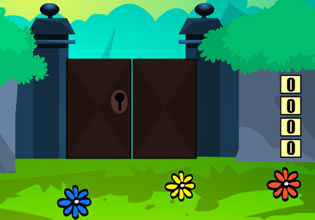 Lonely Forest Escape 3
This lonely forest isn't really totally lonely, wonder why they called it that? For now, Jerry is seeing some settlements in there and even when they are not really occupied, the place isn't so lonely, well at least for a time maybe he thought. But that's not the main concern at the moment as he travels there, for he is currently lost and he had been trying to navigate back to landmarks but he is having some trouble there.
Escape players, Jerry will not be staying there for longer now, for when the sun sets he'll definitely be in real trouble, for there are no sure settlements he can stay in there for the night. Will you help him navigate back then so that he can finally breathe a sigh of relief?
Lonely Forest Escape 3 is the newest point-and-click wilderness escape game created by 8b Games and Games 2 Mad. This game is a continuation of the previous one as its sequel, and is a part of the first game as the start of the series.
Other games by -
Walkthrough video for Lonely Forest Escape 3