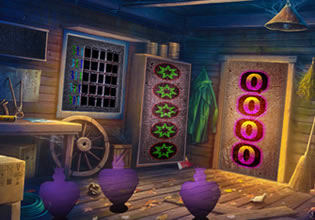 Little Winter Girl Escape
Joe is currently struggling in finding his little girl here, they were just playing in the snowy patch nearby but then when he asked her friends where was his daughter, they couldn't answer for they don't know where she went. Joe is definitely concerned now, he is becoming light-headed already and really he can't think straight at the moment.
Escape players, will you help Joe here think and maybe find his daughter too? She is wearing a very brightly-colored winter coat and with her is her ski gear. Go ahead and do the search now for she might be needing a rescue and time could be of the essence on this.
Little Winter Girl Escape is the newest point-and-click rescue escape game from Games 4 King.
Other games by -
Walkthrough video for Little Winter Girl Escape