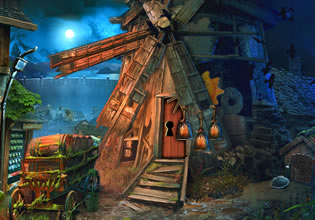 Little Strong Girl Escape
The town here has its new hero, she is a ridiculously strong one and that's great, for that's exactly what the town needs here. But that day something happened to her and it's very weird why it even happened to her.
The girl got trapped in one of the houses there and the thing about that was she couldn't use her strength to get herself out! The hero girl have no idea what's happening, it could either be that she finally lost her super-strength, or this house here negates her powers. She doesn't know exactly, but she is going to need some help now. Escape players, as a townsfolk you are definitely going to help her for a lot of people are relying on her strength including you. Will you be able to get her out of there then?
Little Strong Girl Escape is the newest point-and-click rescue escape game created by Games 4 King.
Other games by -
Walkthrough video for Little Strong Girl Escape