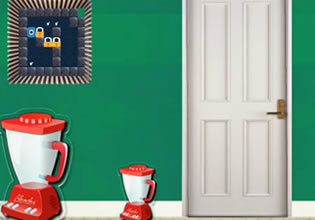 Little SnowBoy Escape (8B Games)
Ray went to his sister's house for her son needed that winter coat which he has, and so he went to the place with the coat for his nephew. Ray wanted to see if it would fit him though, so he waited while the kid puts it on. At some point however, Ray noticed that the boy was taking quite a long time to change, as he checked on him at his room, he found-out that he actually needed help there!
The kid couldn't get out of his room for the door seems to be jammed! Ray's sister immediately moved to try and open the door to get her son out, she couldn't do it unfortunately. Okay, Ray is going to help here now for he should. Escape players, you are now Ray in this situation here, will you be able to find something which can open the door?
Little SnowBoy Escape is a brand new point-and-click indoor rescue escape game released by 8B Games.
Other games by -
Walkthrough video for Little SnowBoy Escape (8B Games)