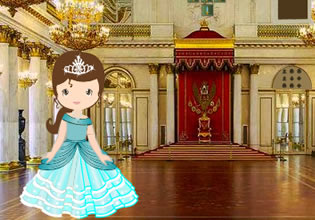 Little Princess Castle Escape
The castle here is currently being used by the princess heir to the throne, she just moved there a few days ago and she is really exploring the place curiously. Wendy her maid is with her at all times as she explores the rooms of the place so she can be safe, well thankfully she was, for as they go they both got lost in the ancient structure and now they are trying to find their way out!
Wendy was also confused why she can't solve this problem here, she should be able to find her way around but where they were she isn't really sure, they might also be trapped for some of the doors there were now locked. Escape players, you will now be in the shoes of Wendy here and now your safety as well as the princess' is in your hands. Will you be able to escape and of course safely for the young one?
Little Princess Castle Escape is a brand new point-and-click ancient place escape game from Big Escape Games.
Other games by -
Walkthrough video for Little Princess Castle Escape