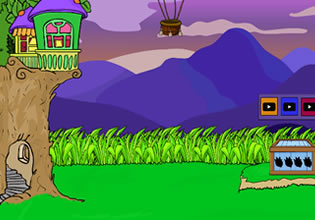 Little Platypus Escape
Junie busted out of his house for he heard his trap outside sprung! He really wished to capture something that fits his palette for today like wild boar or wild fowl, but none of those he caught though for as he checked his cage, he found a young platypus inside it!
Okay, Junie is going to have to find his key so he can free this creature for he is not having platypuses and that's for sure. Why did it even enter there anyways? Escape players, Junie is going to need some help here for he can't find his keys, want to help him then so that he can free this little guy and it can return to the wild?
Little Platypus Escape is a brand new point-and-click animal escape game from Games 2 Jolly.
Other games by -
Walkthrough video for Little Platypus Escape