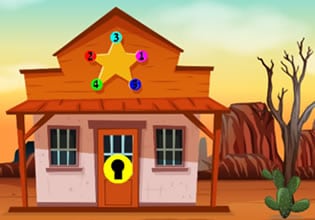 Little Owl Escape
Justine's little owl pet as he calls it is trapped in its cage again, they both live in a desolate place in the dry wilderness and they can only rely on each other, Justine have trained his owl to spot prey from a distance and he would then hunt it. But the problem is that day they are both in a stand-still because of the problem. Little did he know the problem is going to get worst, for when he tried to look for this key for the cage back in his house, he couldn't find it!
Justine blew a sigh then for there is a chance that this problem could get long, and because he lives alone there he can ask nobody for help and he can't blame anyone too for the lost key. Well he should blame himself for misplacing it. Escape players, will you just help him here for the sake of the owl? Help Justine find the key here so he can get it out. Consider this a rescue too, for if that animal is not let out soon then it's not going to be able to properly feed.
Little Owl Escape is another new point and click animal rescue escape game made by Games 2 Jolly.
Other games by -
Walkthrough video for Little Owl Escape