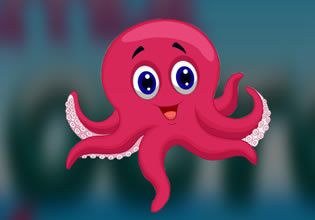 Little Octopus Escape (Games 4 King)
Another weird but fascinating creature enters the village again, this happens from time to time and people just gets them back where they come from if ever they cause mischief or trouble, if otherwise they just let them be. That day, Loyd found another creature there which definitely doesn't belong to the place, at first he was going to leave it alone but the creature was in his shed which was hard to open.
Loyd is still going to open his shed for he needs to something there at the moment, but he can't find the keys to it though and his tasks here are being stopped by that one problem, and also it is stopping him from getting that creature which was an octopus, out of there too. What weirdness, an octopus on land. Escape players, will you help Loyd here so he can open his shed, take what he needs from there, and then free that creature?
Little Octopus Escape is a brand new point-and-click animal escape game from Games 4 King.
Other games by -
Walkthrough video for Little Octopus Escape (Games 4 King)