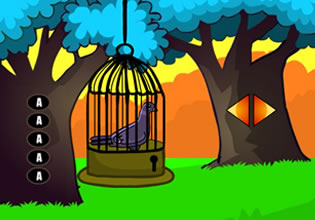 Little Girl Escape (Games 2 Mad)
People have been trying their best to find this girl who went missing, some of them are already in the forest nearby including Damien who was also doing his best for he knows this girl, and he doesn't want anything bad to happen to her. Well thankfully, he found her but he needs to help her with something first.
The girl is trapped in some contraption and it is locked. Damien have no idea where this thing came from, but it is trapping her there, and that is what he will be facing. Escape players, you will be here for Damien as he will do the rescue. Will your skills and logic be good enough to help the trapped girl out?
Little Girl Escape is a brand new point-and-click outdoors rescue escape game from 8B Games and Games 2 Mad.
Other games by -
Walkthrough video for Little Girl Escape (Games 2 Mad)