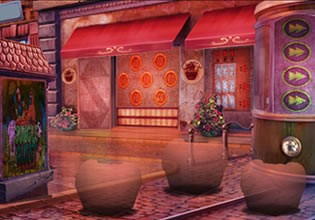 Little Blue Monster Escape
This cute and playful little blue monster is well-known in the village, it really keeps the people happy especially the old folks there for it's just like an innocent and playful kid only bouncier. But that day though it's going to need some help and for its first respondents, there was this kid who was Jeremy and his group of friends.
Jeremy saw the little blue monster trapped in an unoccupied house there and at first he tried to get the creature out himself, but it didn't budge which means he is going need to use his utmost skills and of course with a little help from his friends too to get the little guy out. Escape players, you will now be playing as one of Jeremy's friends and the rescue here for the blue monster is at hand. Will your help be more than enough to get him out?
Little Blue Monster Escape is the newest point-and-click rescue escape game created by Games 4 King.
Other games by -
Walkthrough video for Little Blue Monster Escape