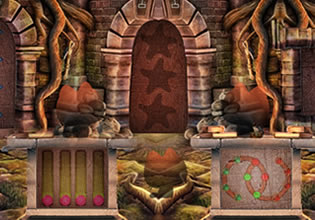 Little Bird Escape
The little bird, the green bird, the leprechaun bird, it has many names but it has only one very special power, and that is granting people who holds it very good luck for an amount of time. People in the village are now searching for it for they caught word that the bird is in the place somewhere. As a resident there, Carl believes more in his own strength and not on luck though, so he is a boy who pretty much stays away from the ruckus and just works for coin. But that day it seems luck has shined upon him, for he found the said bird and it is trapped inside a house!
Carl found it there and he thought that this creature was just an ordinary bird at first. But ordinary or not, he still has the urge to help it. Escape players, Carl needs a little help with the bird here right-now, will you be able to assist him then for he is the only one who knows about this?
Little Bird Escape is the newest point-and-click animal rescue game created by Games 4 King.
Other games by -
Walkthrough video for Little Bird Escape