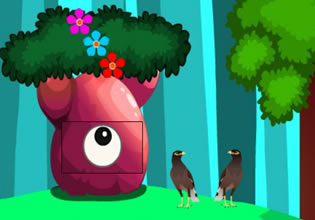 Lion Kid Escape
Alistair roams around the forest and heard this strange sound coming from a cave, from what creature is the sound coming? He checked it out and found that it is coming from a young lion and it is inside a cage in there!
A lion? This far in the wilderness? And who does this cage belong to? Alistair is in a whole-lot of confusion here, but he needs to act on this find of his for the sake of this cub. Escape players, Alistair decided to free this lion cub for if this is the work of poachers then he is totally against this. Will you help him then so that the animal can be safely freed?
Lion Kid Escape is the newest point-and-click animal rescue escape game created by 8B Games and Games 2 Mad.
Other games by -
Walkthrough video for Lion Kid Escape