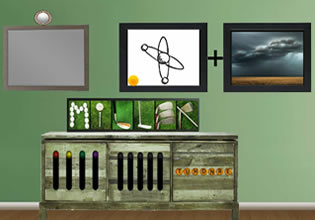 Lightning Boy Escape
Lightning Boy Escape is the newest point and click indoor rescue escape game created by 8b Games for another fun rescue here for a talented kid. Best of luck!
Damien had this friend who was still a kid, but even then he is already a genius in the fields of electricity and how to really utilize it. He can be a little-bit angry if things that he does doesn't work at times but that day, Damien still went to him for he has homework about electricity and he thinks his friend can help him for after all, he is not already called the lightning boy in the entire suburban area here for nothing. But when he came to his friend's house however, something was going-on in there and it wasn't the best of situations.
Damien just found-out about his friend the lightning boy that he is trapped inside one of the rooms of his house! And because his parents is not home, nobody can help him and it's good that Damien came-over. Escape players, Damien here is going to rescue his friend the lightning boy for he isn't exactly not good in getting out from where he is trapped. Join in on the rescue then with Damien and have fun with us daily.
Other games by -
Walkthrough video for Lightning Boy Escape