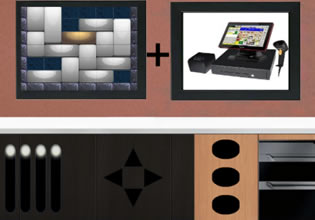 Light Hearted Woman Escape (8B Games)
Trevor has this one cousin who is a light-hearted kind of lady and is really the star of the family, for not only she is outgoing and always smiling, she can really brighten the room with her presence. But that day though she is feeling rather not well and that's why Trevor is going to bring her to the hospital. And so, Trevor announced himself and entered the house so he can pick her up, but there seems to be some trouble there and his cousin needs help!
Trevor found her trapped in her room there and she is now trying quite hard to open the thing! Okay, she needs to calm down for she is not feeling well. Trevor needs to take-over here in trying to get her out. Escape players, want to be the extra help here so that his cousin can be safely freed?
Light Hearted Woman Escape is the newest point-and-click indoor rescue escape game created by 8B Games.
Other games by -
Walkthrough video for Light Hearted Woman Escape (8B Games)