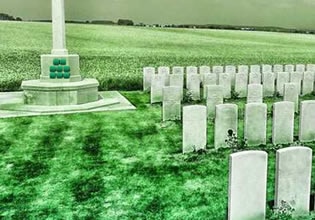 Last Of Cemetery Escape
Some clues can be found in a town at the outskirts and it's most specifically in a cemetery there. A crime had just been committed in the city and all the clues are scattered across the country. This is some work a lot of investigators were given, and as one of them Scott will do his in the outskirts for his investigation is leading him there. Scott arrives at the place and it was quite peaceful there, the houses were simple and the fields are green. Wonder what he'll find there of significance? And he will be doing that too in its cemetery.
And so Scott went there and he never thought that their cemetery would be wider! Okay, now his work just increased, more so for the grave-keeper was of little help there, so he'll be doing this himself while there is still light. Throughout the first half of the day, Scott did everything that he can and he is still going. Hours passed and finally, he got something, but it wasn't enough. Still it was something, he'll just have to leave now so he can verify at the station what he got. But that's if he can get out of there quickly though, for he seems to be lost in the cemetery now! Scott knows this isn't going to be a problem really, that's if he has enough time here but really he doesn't, that's why he needs to get out of there for when the sun goes down and he is still lost, then he'll definitely spend a dark night there in the town's cemetery. Escape players, imagine you are Scott here now, will you be able to escape the cemetery where he is while it's still early? Guess it's a little bit of an adventure now but be very careful still.
Last Of Cemetery Escape is the newest point and click area escape game from Games 2 Rule.
Other games by -
Walkthrough video for Last Of Cemetery Escape