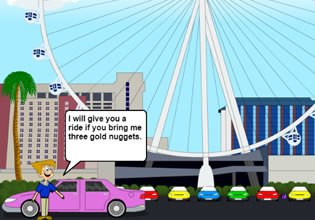 Las Vegas 2023
Andrew knew he had a crazy night last-night, for he is now in the heart of the city of Las Vegas and he have no idea why he was there! He needs to get home right-now for he doesn't feel so good at the moment, but for that he is going to need some help.
Escape players, Andrew here needs some things so he can get home for at the moment, he seems to have lost some stuff. Will you help him then so he can safely return to his place and maybe freshen-up too?
Las Vegas 2023 is a brand new point-and-click urban escape game released by Selfdefiant.
Other games by -
Walkthrough video for Las Vegas 2023