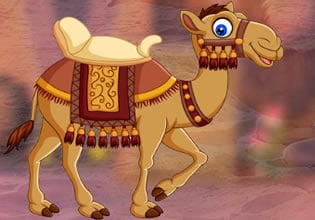 Languid Morose Camel Escape
The king owns different kinds of exquisite animals, a few would include strange camels and one he haven't gotten a name even. Maybe he'll figure-out something as he addresses the problems of his nation or even minor stuff. But that day however, something bad seems to have happened and it's mainly his unique and unnamed camel that's involved!
The king's unique camel just went missing and when found that out, he was angry. Okay you don't want him mad now for he can be very scary especially when this mistake is made from carelessness and can be avoided. Escape players, you are the caretaker of this camel and that animal's life is in your hands! Hopefully it's alive somewhere, and you'll do your best to get it back now and as quickly as possible. Who did this anyways? If it's a thief then it could be someone closer, for this camel's strain here is currently a secret and might be valuable, so there's a high chance that indeed it could be someone who works in the palace. Will you be able to find the king's camel though before this animal gets far and it won't be seen for again?
Languid Morose Camel Escape is the newest point and click animal rescue escape game created by Games 4 King.
Other games by -
Walkthrough video for Languid Morose Camel Escape