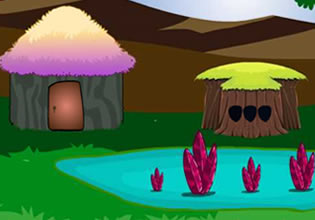 Lady Wolf Escape
This village here has a welcoming person and that is the lady wolf. She is rather pleasing for her personality despite of her appearance which was a humanoid wolf. That's why you keep returning to the place even when it is far and located in the forest. But that day as you arrive again in the village, you found the lady wolf and she is trapped in some cage!
You have no idea what happened to the lady wolf there, but because she needs help and she is your friend, you need to assist her. Escape players, you are now in the situation here, will you be able to free the lady wolf from where she is trapped?
Lady Wolf Escape is another new point-and-click rescue escape game made by Games 2 Live.
Other games by -
Walkthrough video for Lady Wolf Escape