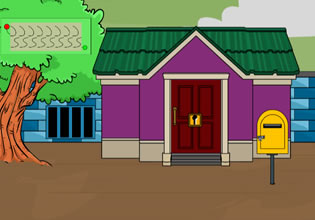 King Vulture Rescue
Niel found his cage outside for he has come to set it again, but when he saw it though there was a king vulture inside it! He was very surprised when he saw the bird, for the cage was small and this vulture is the biggest bird in the land. Niel was really confused how this animal got in there, but the creature needs to be freed now so he must find his key soon.
Niel actually picked the wrong key from his stand, but when he tried to find the correct one, he didn't find it and it seems to be lost somewhere. Where could this key of his have gone? Escape players, want to help Niel here so he can free the struggling vulture soon?
King Vulture Rescue is a brand new point-and-click animal rescue escape game from Fastrack Games.
Other games by -
Walkthrough video for King Vulture Rescue