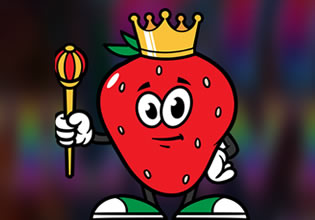 King Strawberry Escape
The one that is governing the place here is a fruit and that is the king strawberry! That's logical really, for this town here stands on fruit-people grounds and the strawberry king is still king here. As a human visitor, you know very little of everything there, but that day you might know a thing or two, for you are just in the right place where you are going to rescue the king himself!
Escape players, you just found the strawberry king trapped inside a house! You really have doubts initially, for there is really no way the king is trapped there. But it's still not impossible though. Okay then, you have now decided to rescue the strawberry king even when you are having doubts, will you be able to get him out of there then?
King Strawberry Escape is a brand new point-and-click rescue escape game from Games 4 King.
Other games by -
Walkthrough video for King Strawberry Escape