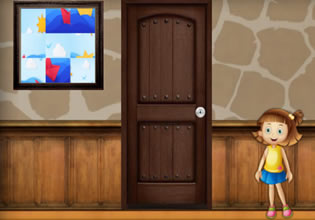 Kids Room Escape 79
Gordon was finally able to escape, it wasn't easy definitely for he keeps falling for the kids' tricks there. This time though we will have another challenger and she might fair the same as Gordon, or she could escape the place with flying colors.
The next challenger is Natasha and she is ready to take-on the kids that are also ready for her there. Those kids have learned so much already from the previous challengers that have passed, so Natasha might not have it easy here. Escape players, would you like to assist Natasha when she gets snagged in a challenge there in the house?
Kids Room Escape 79 is a brand new point-and-click indoor escape game released by Amgel Escape. This game is a continuation of the previous one as its sequel, and is a part of the first game as the start of the series.
Other games by -
Walkthrough video for Kids Room Escape 79