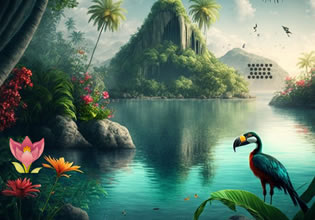 Jungle Island Trees Escape
In this land there is this island jungle for it is like a small patch of forest out in the clearing. It is good there but people should be careful, for a lot have already gotten lost there and that's weird, for normally nobody would think anybody could get lost in such a small place there. But still people do and that day, Martin is going to get that as well and he will definitely be dumbfounded.
Martin got lost in the place for the first time and he had been coming there countless of times already! Well, there is always a first for everything, but he doesn't know how he'll do there. Escape players, want to help Martin escape before everything becomes pitch black?
Jungle Island Trees Escape is a new point-and-click wilderness escape game developed by Games 2 Rule.
Other games by -
Walkthrough video for Jungle Island Trees Escape