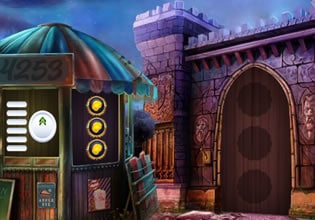 Joey Kangaroo Escape
Kangaroos are joyfully living in the town there and everyone admires them doing their daily processes. One of the caretakers of these wild kangaroos is Kent and he is doing a pretty good job with the animals despite of them being wild. The kangaroos are all tamed and not defensive or aggressive to humans even if they handle their joeys. Well this becomes so for the kangaroos are being fed well by the people there, they have grown to trust humans. That day though a problem came and as a caretaker there, Kent must respond to this for it involves one of the future generations of kangaroos there and it is in trouble!
There was this joey which was the hyperactive one and Kent knows it for it stands-out than everybody else. It was absolutely active, frolicking around and just being too curious, well its curiosity got it in trouble though, for it got trapped in one of the houses there and now it couldn't get out! Escape players, as mentioned Kent will definitely help it, for the creature is a part of the big kangaroo family here and because it was young, it still needs to be taken care of. Will you help Kent here get that hyperactive joey from where it is trapped and safely so he can return it to its mother?
Joey Kangaroo Escape is the newest point and click animal rescue escape game created by Games 4 King.
Other games by -
Walkthrough video for Joey Kangaroo Escape