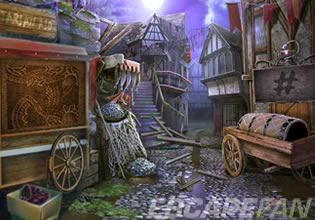 Jocular Kangaroo Escape
The town here has kind of like an animal mascot, this animal was a kangaroo and everyone in the town knows this creature. It hops around and brings joy to everyone there, guess it was one of the things that makes the place merry. That day, that's why Dover was really trying his best to rescue this said kangaroo, for it got trapped in one of the troubling houses there and seriously, how lucky was this creature that Dover found him!
Escape players, Dover needs a little help here for he needs to be very delicate with this rescue, that's because the troubling houses there which are scattered across the place are kind of like traps and they are very effective. It is a long story why they were installed across the town, but the point is now Dover must get this special kangaroo out from one of them. Will you be able to help on this rescue then?
Jocular Kangaroo Escape is a brand new point-and-click animal rescue escape game from Games 4 King.
Other games by -
Walkthrough video for Jocular Kangaroo Escape