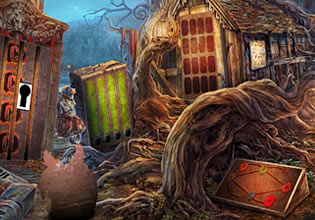 Jocular Goat Escape
A pygmy goat just got trapped in a house there in the old village where Harvey lives! Pygmies are a lot here in this place, but not too much that they are above in numbers than the normal goats there. This specific goat is a little cute though, such an innocent-looking animal, but he still needs to be careful though, for this guy can still ram.
Harvey is now going to free this goat and he needs to be on the lookout of how this thing will react, will it be playful or aggressive? Escape players, would you like to help Harvey here free this mini goat?
Jocular Goat Escape is a new point-and-click outdoors animal rescue escape game developed by Games 4 King.
Other games by -
Walkthrough video for Jocular Goat Escape